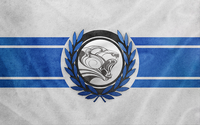 Preamble:
The Imperial Order (TIO) and the Pan National Union (PNU) hereby announce the following protectorate treaty
Article I: Sovereignty
Both the signatory alliances acknowledge and will respect each other's sovereignty and independence.
Article II: Non-Aggression
Both TIO and PNU agree that no hostile action will be taken against one another. In the event of an incident, both signatories agree to settle the matter peacefully and diplomatically.
Article III: Intelligence
Should either signatory discover information that threatens the other, they are required to share said information with the other immediately
Article IV: Protection
Any hostile attack on PNU is to be considered an attack on TIO, and will be dealt with accordingly
Article V: Ankle Biter
Should TIO come under attack from another alliance, PNU is encouraged but not required to support TIO through military or financial assistance.
Article VI: Optional Aggression
Should either signatory declare on another alliance, it is encouraged for the other to support the aggressor signatory through military or financial assistance.
Article VII: Logistical Support
TIO and PNU will assist each other in constructing a solid economy through appropriate means. Each signatory will provide each other with priority status in buying and selling of external tech deals.
Article VIII: Cancellation
Should either signatory decide that this treaty has run its course, it may be cancelled with a 72 hour cool down time. If an article of this treaty is violated, it may be cancelled immediately
Signed,
For The Imperial Order
,
Imperial High Commander: Klinker
--
Imperial External Commander: Skippy
Imperial Internal Commander: htmlmaster
--
Imperial Officer of Foreign Affairs: Dave93
Imperial Officer of Finance: Bagpuss
Imperial Officer of Defence: Siberian Jay
For the Pan National Union
,
President- Rayan Thomas
Vice-President- Ziofayne
Foreign Minister- Atombomb3429
Minister of Interior- CyberUndead
War Minister- SgtInsanity
Minister of Economy/Treasurer- XHeadTaker